We are proud to present the building "Dukley Residences" in Budva, Montenegro, where we were engaged as responsible contractors of all final interior works on the building as well as external works on the facade. The project took place in Budva – Montenegro, over the period from November 2015 to May 2016.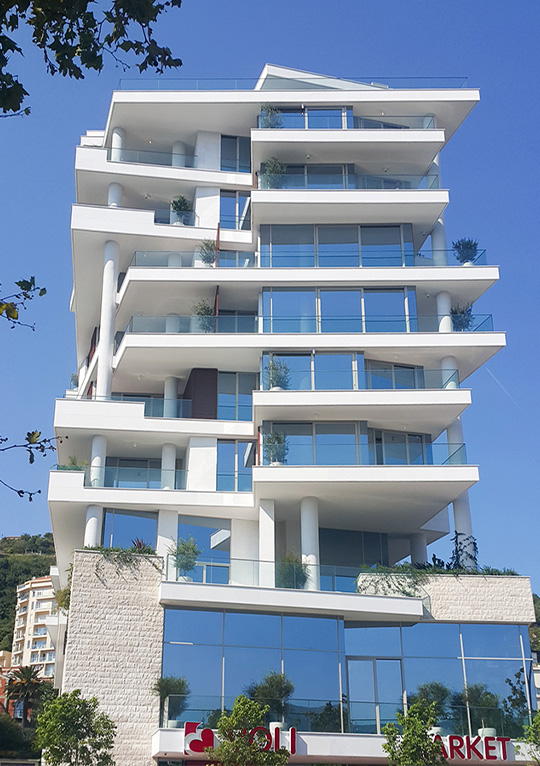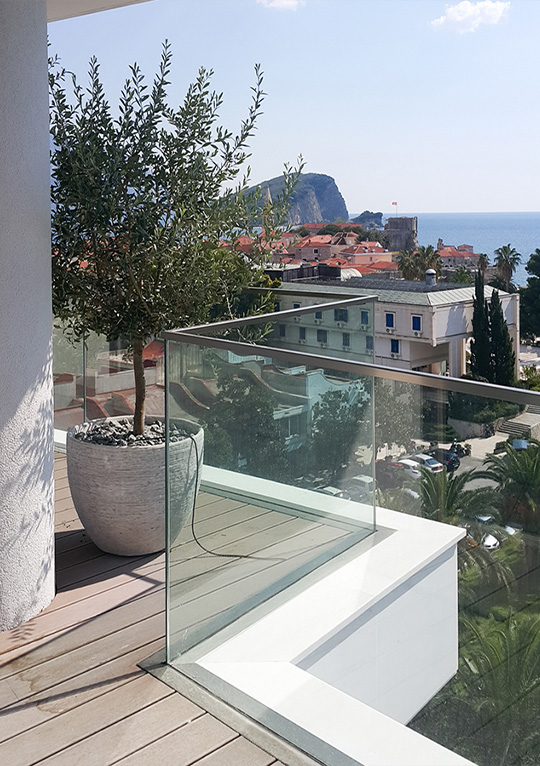 The "Dukley Residences" facility of about 6,000m2 is another in the series of projects for the Dukley Group. The works were carried out within a record period, less than 6 months with the highest quality standards in finishing works, with the engagement of more than 120 labors and technical personnel.
The facade is a blend of "Demit" stone and popular "Bunja" and "SIvac" stone mix, all plates of large format. The appearance of the facade is adapted to the climate and coast impact. The facade is completely finished with a preliminary design project. Over 30,000 square meters of various drywall works – exterior ceilings on terraces, interior wall coverings, suspended ceilings, cascades, partition walls, fire protection installations and other work with the highest quality in drywall construction practice. Over 700 m of glass fence was built in with hidden carriers to all terraces of the building. During the period of construction, more than 10,000 square meters of quality ceramics were installed. The building has over 3,000 m2 of the finest Italian lamellar flooring, done with the finest binding materials.